IMPORTANT!! DON'T MISS OUT!!
Summer clinics are available for registration! We offer preparation for High School Tryouts and for the upcoming season!
Register here:
Current Offering:
SUMMER CLINICS - End of June to mid August! Plenty sessions to chose from! Register here.
Fall Season will begin on 8/28 until 10/26/23.
Tryouts for Recreational teams Fall Season the weekend of 8/19. Details to be published closer to the date.
Be sure to put your name on the interest list for future season if you wish to be notified when registration opens
Interest List for future sessions: https://thunderboltvolleyball.com/product/interest-in-future-season/
Our approach
We believe that every player deserves a chance to meet their dreams! We believe that solid training fueled by passion can give the player a chance to be admitted to High School Team or Select Club team. In fact, 75% of our young athletes who participated in our Recreational program made High School Teams this year!
We want your child to succeed and we offer a program that challenges each player to do his or her best! We expect all players to join Thunderbolts to learn, advance, and achieve! We pride ourselves in solid foundation training of core skills of passing and serving, progressing to more advanced techniques of setting, hitting, and playing dedicated positions.
Our Recreational Program is tailored to players' levels to ensure steady growth of skills and confidence.
Rec League Participation is Tryout based but we do accept players for all skill levels: beginners, intermediate and advanced.
Fun Facts:
Our Core program is a rec/rec-competitive league that strives to provide a more competitive level of experience at an affordable cost.
After 3 years in operation, we have grown from 2 to 24 Teams in Rec Leagues!
We continue growing and are always looking for great Coaches! Please contact us at [email protected] to inquire about the opportunity! Coach's child uses our programs for free!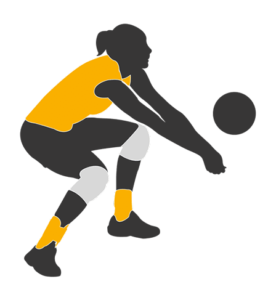 REC 9-12 AGE GROUP GIRLS and BOYS
Prior to each season, we host Evaluation Night for all registrants.
Designed for young girls and boys with none or some experience in playing volleyball. We form COED teams to enable both girls and boys to learn and play together. We take pride in teaching not only the rules of the game, but also teamwork, core techniques, and serving. Depending on the team's level, we might introduce players to 4:2 rotation and playing specific positions.
Practices: 1.5 hour weekly practices are dynamic and target players' development. In Spring will be offered Monday or Tuesday evenings.
Games: offered on Wednesday evenings at Renaud Center
Cost: $215 plus processing fees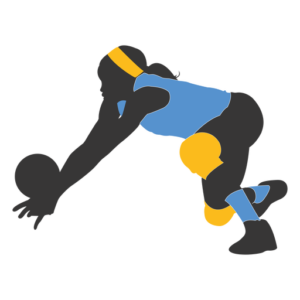 REC 13-15 AGE GROUP GIRLS
Prior to each season we host Evaluation Night for all registrants.
Based on the evaluation, players are placed on the teams that will fit the player best. We look for overall skills and potential positions the player will fill to create fully-functional teams and position the teams for competitive play.
We teach:
Solid foundation skills of passing, and digging
Solid setting skills
Proper Hitting from each hitting position
Solid serve overhand with progression to jump serve
Playing dedicated positions in rotation 5:1 or 6:2
Dynamic, competitive play challenging the entire team
Practices: Two-hour weekly practices are offered either on Monday,  Tuesday, or Wednesday evenings. The exact time and practice location will be shared based on the team the player is assigned to.
Games: offered on Thursday evenings at Renaud Center, O'Fallon MO.
Cost: $225 plus processing fees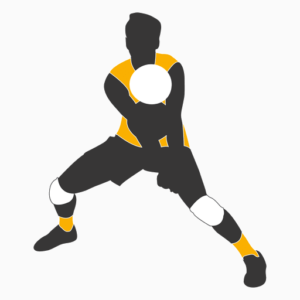 REC 13-15 BOYS/COED
Prior to each season, we host Evaluation Night for all registrants.
Boys are placed on Boys-Only teams or with the girls of similar skill level and play against other 13-15 boys, girls, or Coed Teams.
We teach not only foundations, but do our best to maximize the potential of each boy: solid passing, quick movements, powerful hits, and naturally great serve:
Solid overhand serve and progress to jump-serve
Solid ball handling, setting, and hitting from each position
Blocks and Digs
5:1 or 6:2 Rotation Play
Practices: 2-hour practices are offered on either Monday, Tuesday, or Wednesday evenings.
Games: Thursday evenings at Renaud Center, O'Fallon MO.
Cost: $225 plus processing fees